News
Here you'll find a selection of news and stories reflecting the activities and events happening within SJOG.
New Chief Executive: Paul Bott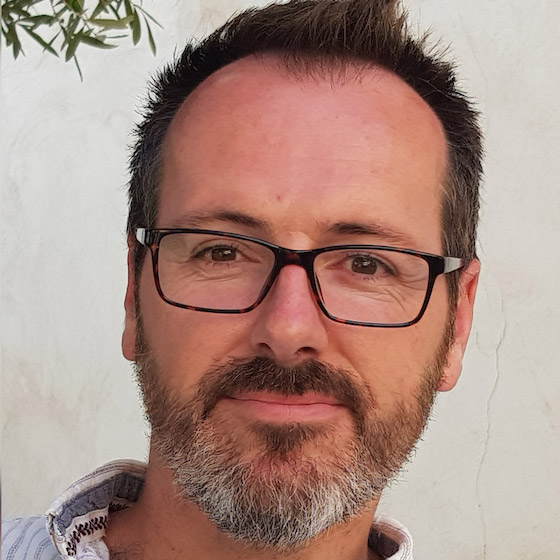 Paul Bott has joined Saint John of God Hospitaller Services from Vista, the award winning sight loss charity, where he has been chief executive for the past 6 years. Paul was responsible for refocussing the charity and on delivering innovative growth. Paul was shortlisted for the national Charity Times award for rising chief executives in 2016 for his work at Vista.
Paul has 24 years experience of working for charities, and was previously operations director for the young person's charity Catch22 and head of adult services at Scope.
Paul said "I'm excited about being part of an organisation with such a strong values base and welcome the opportunity to work with the 600 SJOG Hospitaller Services colleagues across the country to be of more benefit to the people we are here to serve. "
Brother Donatus, Chair of Trustees said "We are at an important and exciting stage in the evolution of our mission of Hospitality, as responsibility passes increasingly to our lay Hospitallers and colleagues. I wish Paul every success in his role as chief executive officer and I know that in the best tradition of our Hospitaller family that Paul can expect and receive a warm welcome and full cooperation and support."
October 2018
Fitting tribute to the late Peter Flower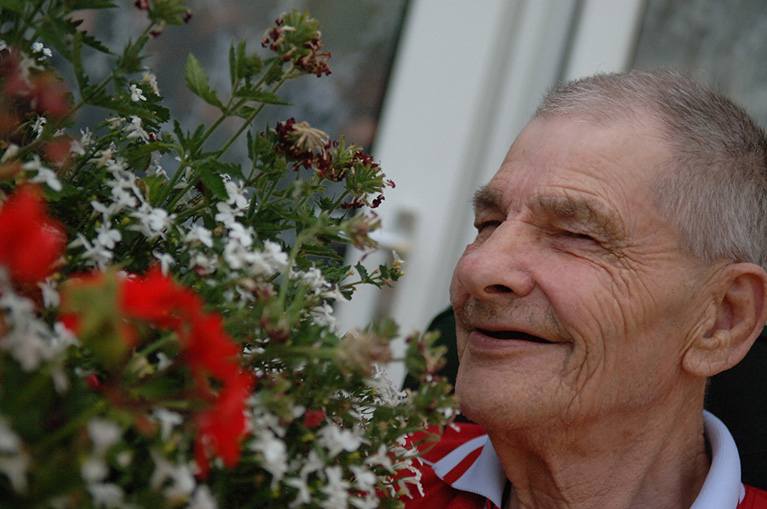 It was with much sadness that we learned of the death of Peter Flower at the age of 90. Peter had been supported by the Hospitaller Order and Hospitaller Services since he moved into Barvin Park on 20 May 1944. After the closure of Barvin in 1994, a move to enable people to live in their own homes, Peter was supported to live in his own flat in Hatfield.
The following article that appeared in the Welwyn and Hatfield times pays great tribute to Peter:
https://www.whtimes.co.uk//news/tributes-paid-to-hatfield-s-arsenal-mad-peter-flower-1-5625442
Lindisfarne Court celebrates OUTSTANDING rating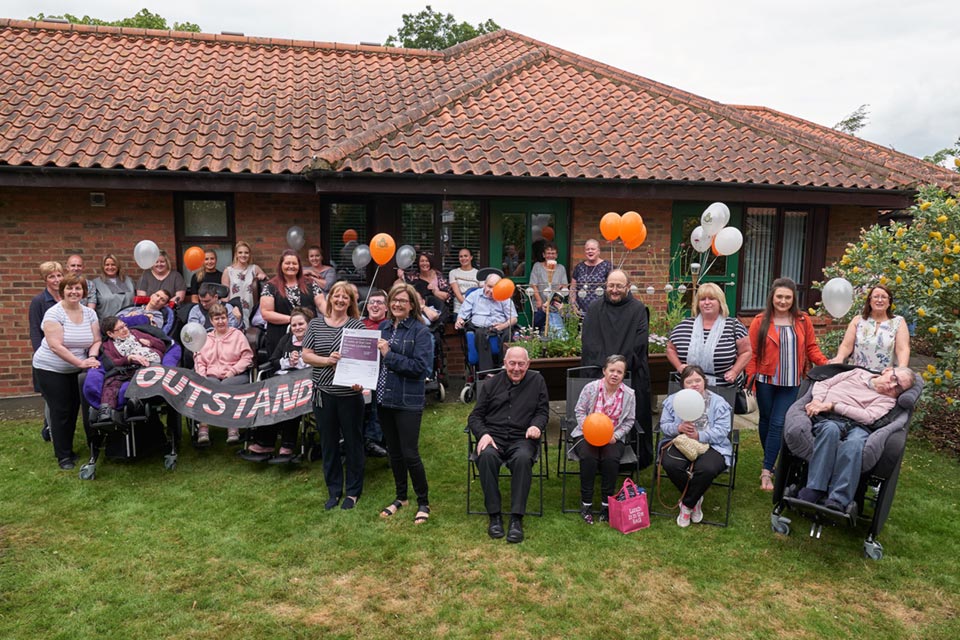 Amanda Ashdown, the service's manager, said, "We are delighted to have received this outstanding rating. We have a great staff team who work very hard to ensure the people at Lindisfarne get the best possible care and support and we are so pleased to get this recognition.
Some of the features of the inspection included how staff were exceptional in their caring approach to people and relatives, and people who inspectors spoke with told them the staff team were dedicated and wanted the best for people they were caring for.
Debbie Westhead, Deputy Chief Inspector of Adult Social Care in the North said, "This is a service that provides excellent care. My inspectors commented on how committed the home was to help preserve the privacy and dignity of people who lived in the home. Everyone we spoke with praised the passion and commitment of the registered manager. The manager and the team demonstrated strong person-centred values and were committed to providing a first class service.
A final word from Craig who lives at Lindisfarne, "I'm so very proud of the staff team and we couldn't have done it without Amanda. I know that this is an excellent service but it is wonderful to see it in writing from CQC. I am overjoyed!"
Lindisfarne Court celebrates 25 years of opening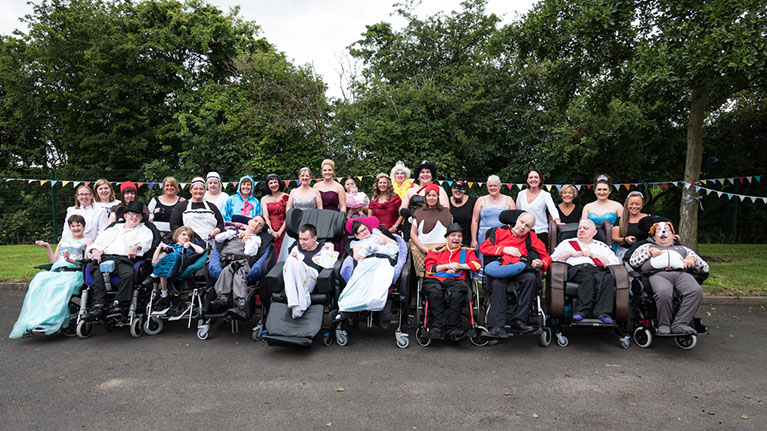 The service is home to thirteen people and is formed by three interlinking bungalows, each one decorated in a particular style to play a part in the Cinderella story. The planning of the event has taken months with all taking very active parts in making the final event something very special. Family, friends, colleagues and people from the charity's services further afield came together on the afternoon of Friday 7 July when, after days of rain, the sun shone.
Barry said, 'he was very proud and happy people had come to celebrate'. He also added living at Lindisfarne was 'very good'.
The service's first manager Lesley Robinson (left) pictured with current manager, Amanda Ashdown.
"People who live here enjoy a real home environment; they are encouraged to take a lead in the running of their home and to make choices and decisions to lead the lives they choose. We're very proud to be celebrating 25 years and look forward to the next 25. We've also spent time remembering people who have been part of the service but are no longer with us – they too are a special part of its history." Lesley Robinson, Head of Pastoral Care