News
Here you'll find a selection of news and stories reflecting the activities and events happening within SJOG.
The Catholic Times features SJOG's Olallo House
'The safe house of hospitality where no one is turned away', written by Bernadette Kehoe appeared in the weekend's edition (29 March) of The Catholic Times.
Click here to read the full article with kind permission from Bernadette Kehoe and The Catholic Times.
New Role at SJOG - Director of Opportunities
Jamie Mackrill has joined SJOG Hospitaller Services from Vista where he was Director of New Opportunities and most notably lead the development of the £2.4millon 'Work.Live.Leicestershire' programme funding by the National Lottery Community Fund and European Social Fund.
Jamie has a background in design and innovation with a particular focus in healthcare and has worked at Imperial College London and the Royal College of Art. Jamie will concentrate on service design and innovation at SJOG.
Jamie said, "There is great opportunity to be creative in how to do things going forward and I'm looking forward to working with our staff and the people who use our services to deliver innovative services that remain honest to the values and purpose of the charity."
SJOG is seeking new trustees
This is an exciting time for SJOG as it undergoes a period of transformation. With a new chief executive and leadership team, the charity is now ready to shape its future and develop new ways of delivering its purpose. Two new trustees are sought to strengthen the board, and to support and stretch the delivery of services and challenge the strategic development of the organisation. In particular, we are looking for individuals with experience in senior strategic leadership, with strong business/commercial acumen and/or expertise in quality and safeguarding within health and social care. For further information and how to apply, go to: www.peridotportal.co.uk/sjog
SJOG Staff Conference
On Monday 4 February 123 of our 540 staff took part in a staff conference which brought people together from each of the services across the country and from every department that works behind the scenes in 'support services'.
This was the first opportunity that many staff had had to meet all the members of the new Executive Management Team, which included one member, Jamie Mackrill, who is yet to commence in his post as director of opportunities. (Jamie will officially join SJOG mid-March.)
Paul Bott, Chief Executive said, "I'm glad everyone made the effort to attend as not only did it give us the opportunity to talk to each other, but most importantly to listen and learn from each other. We're one organisation and the opportunity to come together to share our successes and challenges is worth the time and money that it takes to bring everyone together."
Throughout the day there were a number of workshops staff could choose from which included, Enabling Voices, Employee Wellbeing, Self-Compassion, Developing Opportunities, Care Management Systems and IT.
Feedback from the day was extremely positive, and as the photo shows received an overwhelming 'thumbs-up'.
New Chief Operating Officer at SJOG
Lisa Alcorn has joined SJOG after working at a national level as director of operations. Lisa has over 25 years' experience of working for charities and the private sector, specialising in autism spectrum conditions, learning disabilities and mental health services. Having been successful in receiving recognition of her contribution to the sector at the BILD International Leadership Awards in 2014 for Innovative Practice, Lisa also completed her Professional Doctorate in The National Integration of a Positive Behaviour Support Practice Framework for Autism Practitioners in 2017. Since then her doctoral framework was successful in achieving the National Learning Disabilities Award for PBS in 2018.
Lisa said, "I am really excited to join the charity at this time as I can see great potential both in terms of the people we support and the people I will have the pleasure to work alongside. I am keen to introduce contemporary practices that not only positively impact on people's lives but also assists in shaping the charity for the future".
SJOG's Christmas Jumper Day
Whilst national christmas jumper day took place on 14 December, SJOG had its own Christmas jumper day on Thursday 20 December. Many staff and people we support took to sporting very festive knitwear whilst celebrating at their local Christmas events, of which there were many up and down the UK.
Photo shows our service based in Enfield.
SJOG has a new chief finance officer
Prior to this she was european finance director for a global consultancy and training organisation. Leanne is a MBA qualified chartered accountant with broad financial and management experience gained through working across a wide range of sectors. Leanne has special interest and experience in change management programmes working to strengthen and futureproof organisations.
Leanne said "I'm excited to be working in such a worthwhile organisation. The services and people have met so far have been inspiring and I am looking forward to working within a talented team to ensure the charity thrives and is able to continue to provide high quality caring services to our users."
Celebrating Three 'Good' CQC Ratings
Congratulations to the three services we manage on behalf of other religious orders who achieved overall ratings of 'good' following recent Care Quality Commission (CQC) inspections.These are: Villa Maria in Hythe (Marist Sisters), Avila House, Worthing (Sisters of Lady of Sion) and Henry Nihill House, Edgware (The Community of Saint Mary of the Cross)
These are all part of SJOG's religious services working in partnership with other religious orders and congregations, which was founded to respond to the issues facing many religious orders today particular in relation to the implications of care standards legislation.
This work is underpinned by our commitment to work with each individual order or congregation to maintain the charism and founding ethos of that particular religious organisation.
Photos show the celebration at Henry Nihill House.
New Chief Executive: Paul Bott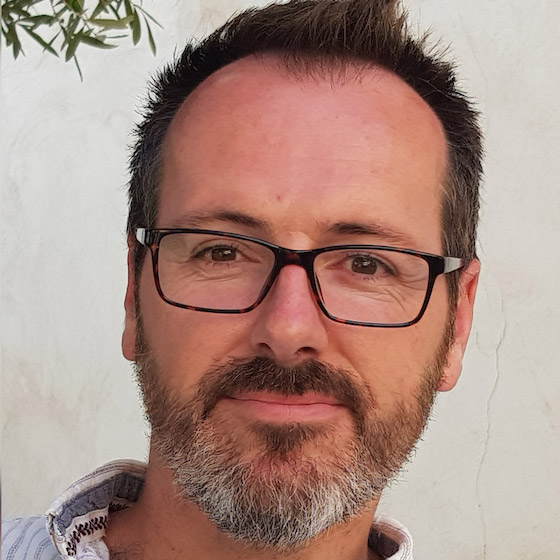 Paul Bott has joined SJOG Hospitaller Services from Vista, the award winning sight loss charity, where he has been chief executive for the past 6 years. Paul was responsible for refocussing the charity and on delivering innovative growth. Paul was shortlisted for the national Charity Times award for rising chief executives in 2016 for his work at Vista.
Paul has 24 years' experience of working for charities, and was previously operations director for the young person's charity Catch22 and head of adult services at Scope.
Paul said "I'm excited about being part of an organisation with such a strong values base and welcome the opportunity to work with the 600 SJOG Hospitaller Services colleagues across the country to be of more benefit to the people we are here to serve. "
Brother Donatus, Chair of Trustees said "We are at an important and exciting stage in the evolution of our mission of Hospitality, as responsibility passes increasingly to our lay Hospitallers and colleagues. I wish Paul every success in his role as chief executive officer and I know that in the best tradition of our Hospitaller family that Paul can expect and receive a warm welcome and full cooperation and support."
October 2018
Fitting tribute to the late Peter Flower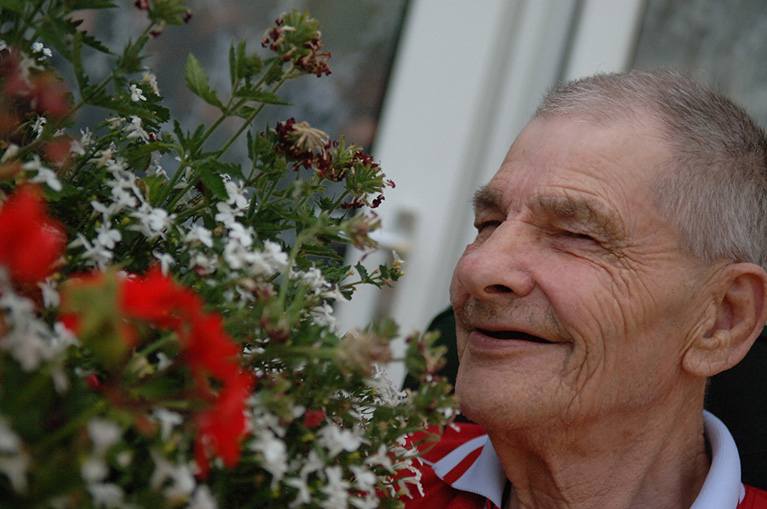 It was with much sadness that we learned of the death of Peter Flower at the age of 90. Peter had been supported by the Hospitaller Order and Hospitaller Services since he moved into Barvin Park on 20 May 1944. After the closure of Barvin in 1994, a move to enable people to live in their own homes, Peter was supported to live in his own flat in Hatfield.
The following article that appeared in the Welwyn and Hatfield times pays great tribute to Peter:
https://www.whtimes.co.uk//news/tributes-paid-to-hatfield-s-arsenal-mad-peter-flower-1-5625442