Celebrating SJOG's apprentices
In the run up the Saint John of God Day, we are highlighting the great work done by our colleagues who are on apprenticeship training throughout SJOG. As part of this, we are featuring some of our apprentices and hearing about their experiences of working for SJOG and being part of an apprenticeship programme. All have been invited to a Saint John of God Day event on Monday 9 March taking place at our head office in Darlington. The day will be a celebration of the skills and diversity our apprentices bring to everyone who is part of SJOG.
We currently have 35 colleagues across the charity on apprenticeship training including adult care worker levels 2 and 3, and care leadership and management in social care level 5. Making the most of the apprenticeship levy, we are able to improve the skill mix and develop colleagues who currently work with us, and welcome new colleagues.
Lisa French, Support Worker - Brentwood, Leyburn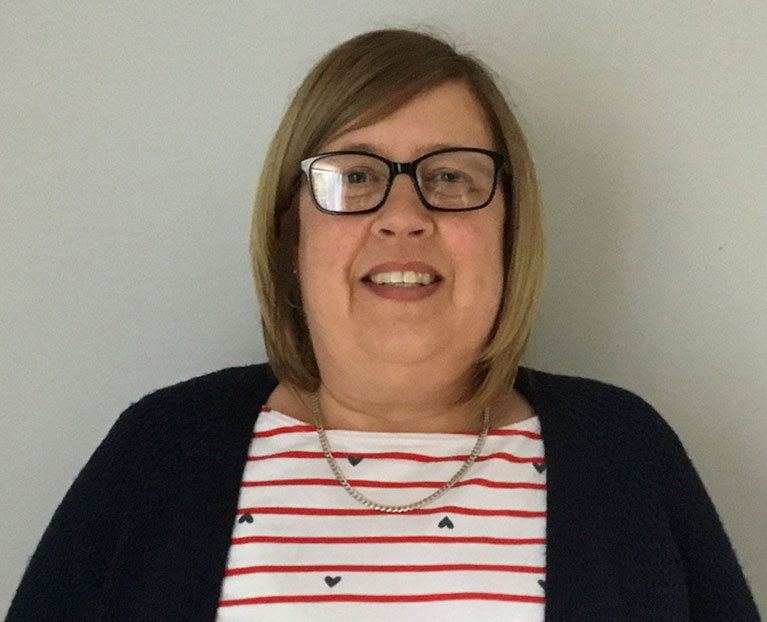 Lisa has worked for SJOG for almost 10 years at our supported living service in Leyburn in North Yorkshire where we support people with learning and physical disabilities.
"I started working for SJOG in April 2010 as a bank support worker. I needed flexibility as I had a young son as well as three older daughters so couldn't commit to set hours at the time therefore bank work was perfect. In September that year I was able to start on a 30-hour contract and not long after I went onto 37.5 hours."
Lisa is working towards a Level 3 Lead Adult Care Worker Diploma as part of her training and development at SJOG.
"At times it's been a bit of a struggle to fit it in with a full time job and a family to look after, but I'm working my way through it and it really is offering a deeper insight to what my role as a support worker is and I'm learning something new every day. A lot of it I already knew with having a NVQ Level 3 in Children's Care and Learning Development and with all my experience, but my understanding of certain areas has improved by doing the assignments.
SJOG is a great company to work for and I thoroughly enjoy working at Brentwood. It's great that not one day is the same. The team work together really well which in turn is great for the people who we support and due to most staff being there a long time it brings continuity of care for all the people we support. I've always said that if I had a family member who had a learning disability then I would be happy for them to live at Brentwood!"
Loren Banfield, Support Worker – Dalby View, Middlesbrough
Loren is a support worker at Dalby View in Middlesbrough. Dalby View is a residential care home and home to eight people with physical and learning disabilities. Loren is currently doing an Adult Care Worker Diploma as part of her support worker training at SJOG.
Having got into working in care by accident, Loren says she wouldn't now want to do anything else. She became a support worker at the age of 20, having been attracted to working for SJOG by the passion that her colleagues show for the job and the values the charity holds, giving both our colleagues and the people we support a good quality of life.
Loren says that she is happy with the way her diploma is going, however, says that the best part of the role is seeing the people we support smile and achieve doing all they wish to do with the help of her and her colleagues in the service.
Loren plans to continue at SJOG after completing her diploma and continue supporting the people we serve to live the best lives they can.
Robert Mooney, Junior Content Producer Apprentice – Head Office, Darlington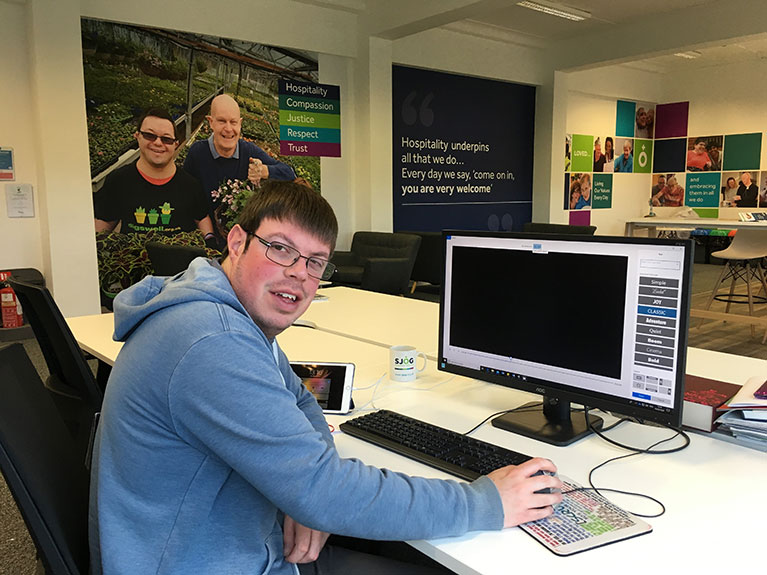 Back in December 2019, we featured Robert, our junior content producer apprentice in our news section.
Now into March, Robert is now three months into his apprenticeship and has settled into his role.
"SJOG, for me after three months in the role, feels like a great place to work. I have found that SJOG's values really are lived in everything they do. While I might sound like I am just trying to promote the charity, this has genuinely been my experience.
I have learned about the different services and found it a pleasure to go round and talk to some of the people we support, as well as learning the ropes when it comes to the content which I have been creating.
While being able to develop the charity's social media to reach a wider audience, I have learned how to adapt content as I go to reach more people. While my degree is in journalism, I have found myself learning more about how social media works being in a real work environment. I'm really grateful for the opportunity which I know will serve me well in the future."
Minta Hynes, Support Worker – Lindisfarne Court, Darlington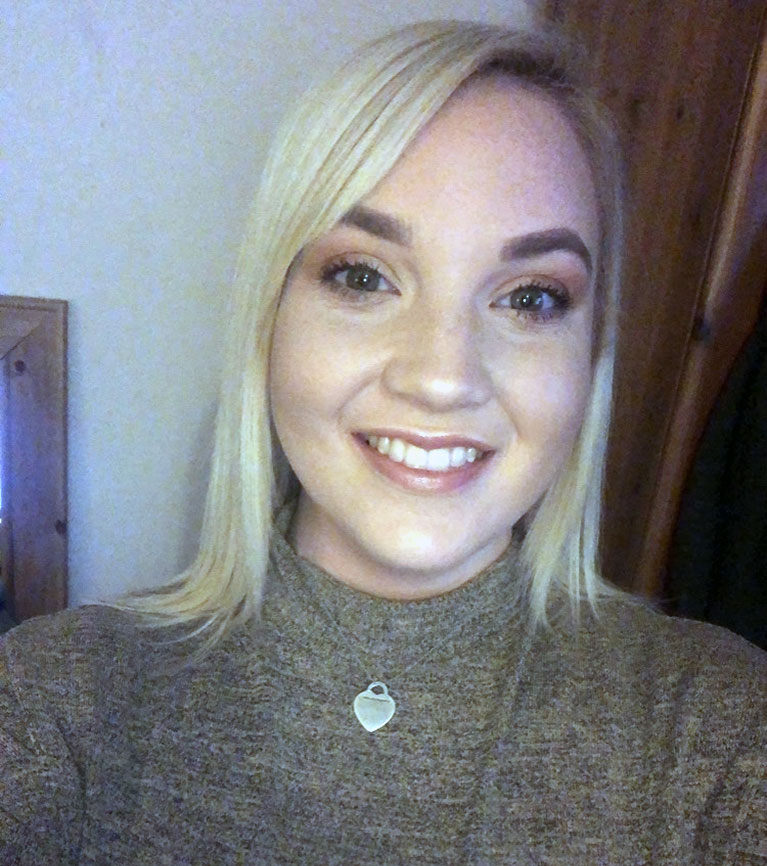 Minta is a colleague at our service in Darlington - Lindisfarne Court, where we support 13 people with physical and/or learning disabilities who require 24-hour support. Minta has recently completed an Adult Care Worker Diploma and hopes to continue her role as a support worker at Lindisfarne Court for the foreseeable future.
Minta had an interest in health and care from a young age, studying health and social care at school and subsequently at Darlington College. She was attracted to working for SJOG because of its reputation for providing excellent standards of care and by its values. As well as this Minta liked the option to work flexibly, as a bank worker.
Minta's experience with SJOG and the training she has had has been positive and useful to both herself and Lindisfarne Court, providing her with the necessary skills to continue developing in her role:
"I just think everybody should do their Level 2 and Level 3 Diploma if they can; it's very interesting. I think the knowledge from these is vital to be able to have this learning to provide the best care possible."
Tracey Kitching, Support Worker – Sandown Road, Billingham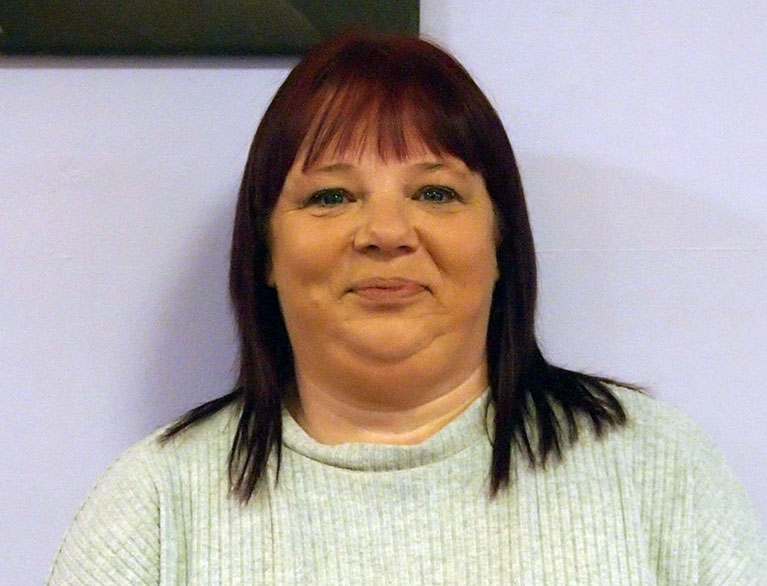 Tracey is a support worker at SJOG's residential care service at Sandown Road where we provide 24-hour care and support for adults with profound learning and physical disabilities, and complex care needs.
Tracey is currently completing a Level 3 Adult Care Worker Diploma as part of her job. The qualification and opportunities she has had through SJOG have, she says, increased her confidence and allowed her to progress with a job that she can 'really get stuck into'. Tracey had had a number of different jobs and was initially reluctant to work in a care environment having cared for her mum before her death. "After applying and getting a role at Sandown it wasn't long before I could feel that care side re-emerging. I hadn't done course work since I left school so it was very daunting at first and found quite a challenge to fit it in, but now I'm really enjoying the challenge."
So having found it difficult to start with, Tracey is now settling into the apprenticeship and getting more out of it as she progresses. With good support, Tracey, as well as our other colleagues on apprenticeship programmes, have a great support system in their colleagues and continue to get the most out of the opportunities on offer.
Craig Blenkiron, IT Apprentice – Head Office, Darlington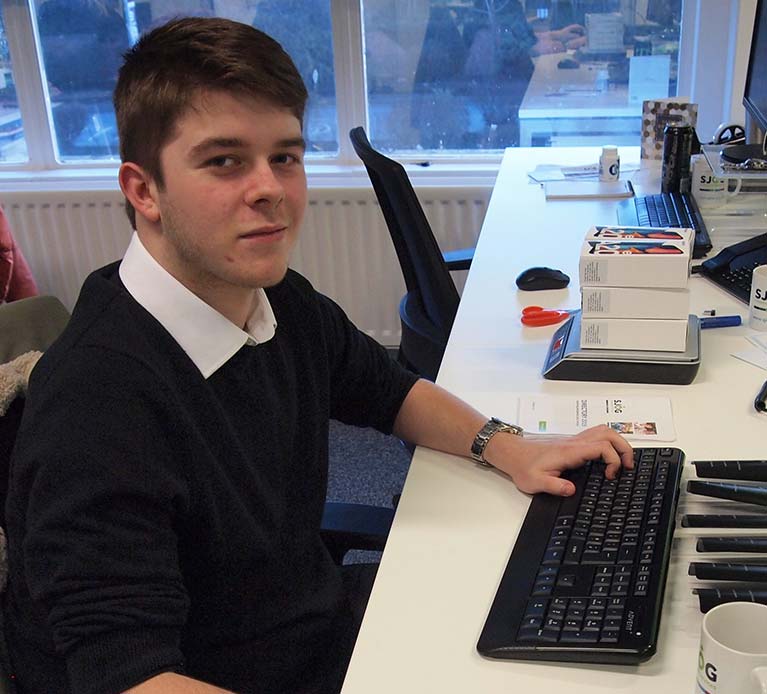 Craig Blenkiron has recently joined SJOG as an IT apprentice. Having had an interest in IT and computers since a young age, Craig has really got stuck into his new role working as an IT apprentice helping employees with technical issues and updating computing infrastructure.
Having previously studied computing at Darlington College and Newcastle University, Craig has expanded his knowledge of computing in both software and hardware based environments. Craig has previous experience volunteering in the third sector and was attracted to the role at SJOG due to his past experience in both IT and the third sector.
"I've worked for a lot of charities in the past, for things like NCS [National Citizen Service] and Duke of Edinburgh and I've always had an interest in IT, so this apprenticeship really appealed to me when I saw it online.
I've really enjoyed it so far. I think the staff here are great and the work uses a lot of different equipment, so I'm getting training with a lot of different situational things"
Talking to Craig about his highlights so far, he had this to say: "A lot of my work involves going out to a service and then handling their networking or phones and I enjoy meeting the people I'd usually just be on the phone with. I think it's really rewarding."
Looking to the future, Craig would love to carry on his work at SJOG: "I think it's a really great place and it's just really rewarding work; I learn a lot more from working hands on in the workplace."
(Article by Robert Mooney, Junior Content Producer Apprentice also at SJOG's Head Office)
And finally hear briefly from some of our other colleagues on apprenticeship programmes:
Cheryl Fromet, Support Worker – Enfield Supported Living Services
Cheryl joined SJOG in September 2019 and is currently working towards a Level 2 Adult Care Work Diploma (and has completed an impressive fifty-three online matrix courses!). She says, "I love caring for vulnerable people with learning difficulties and mental health issues and have a passion to help others in need and help to their lives a best as they can be."
Jane Terry, Support Worker – Brentwood, Leyburn
Jane has been a support worker at Brentwood in Leyburn for almost 2 years and is also studying towards a Level 2 Adult Care Work Diploma. "It is helping me to understand better how to support people to live as independently as possible and to achieve the best possible outcomes for people. As I work full time it can be quite demanding but as I enjoy learning I have found it quite rewarding. Staff at Brentwood are very supportive and always available should I need support."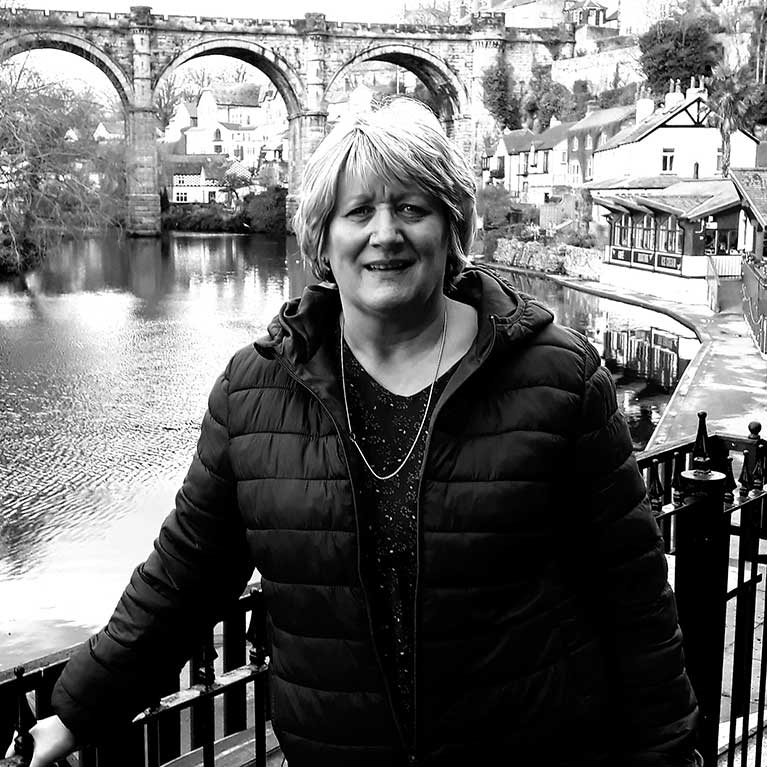 ---