Meet the Team!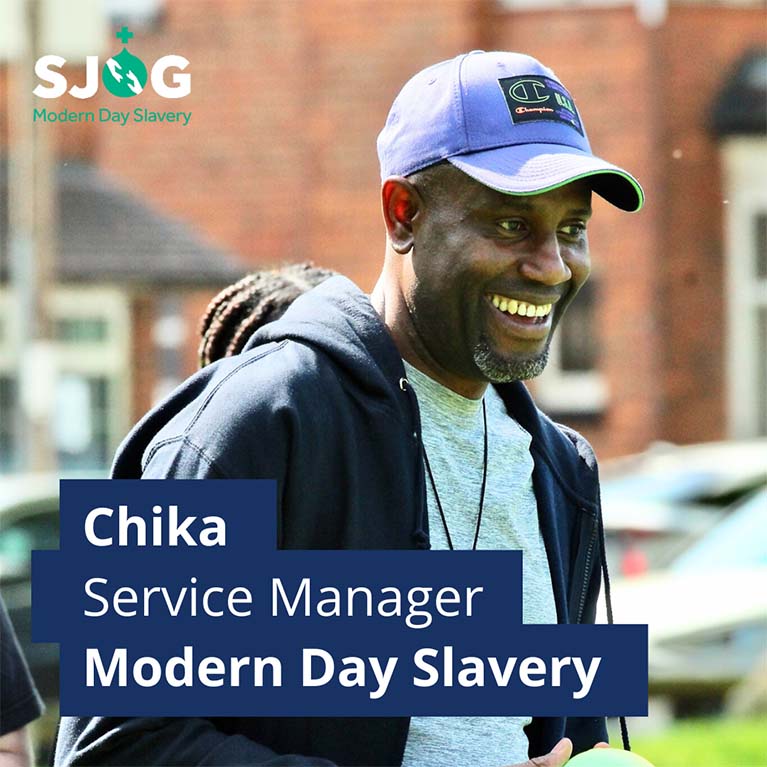 Q: Could you tell us a little bit about your role and what you do?
I am the service manager for SJOG's modern day slavery service in Birmingham.
Q: What part of the world do you live in and where are you based for your role?
I live in West Bromwich but my job is based in Birmingham.
Q: What did you do before joining SJOG?
Before joining SJOG, I worked as children's support worker, supporting children in a residential setting. Then I worked as support worker for a charity that provide housing for the homeless.
Q. What made you want to work for SJOG?
When I saw the job advertised on Indeed and reading the job spec, the opportunity to provide support to people who have been trafficked and make a positive impact on their journey was too good to turn down. Also, the opportunity to use Romanian language was an added bonus.
Q. What is your favourite thing about working at SJOG so far?
The team and the people we support - seeing the changes they go through from when they arrive into the service and not knowing what is happening, until when they become confident and get to the point of moving on. Also, there is the added bonus of the chance to progress within the organisation.
Q. What advice would you give to someone starting their career in your industry/field?
To expect to be stretched and constantly learning and growing.
Q: What three words would you use to describe yourself?
Purposeful, God fearing and easy going (ok, maybe it is more than 3!).
Q: What's your biggest achievement to date? (Personal and/or professional)
Knowing who I am, that I am enough.
Q: What's your favourite thing to do outside of work?
I enjoy travelling and visiting different places.
Q: Tell us one thing not many people know about you
I speak Romanian language.
Q: Tea or coffee?
Tea (or hot chocolate).
Q: Favourite food and food you hate?
I don't have a favourite food. Anything without meat. (I consider it a waste of time cooking without meat!).
---