Meet the Team!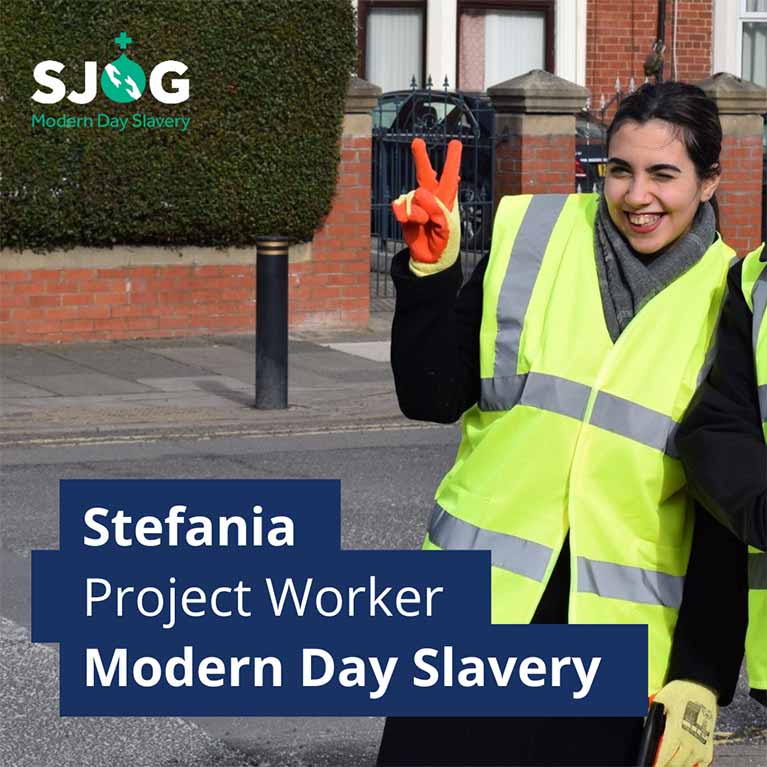 Q: Could you tell us a little bit about your role and what you do?
I am a project worker for SJOG's Modern Day Slavery and Human Trafficking services.
Q: What part of the world do you live in and where are you based for your role?
I live in UK, and I am based in Middlesbrough.
Q: What did you do before joining SJOG?
Before I joined SJOG, I was still living in Romania in order to finish my BSC in Educational Sciences and Psychology. I was also volunteering at a homeless shelter and a hospital for children with mental health needs.
Q. What made you want to work for SJOG?
When I saw the advert on Indeed, I thought that the job would be very interesting as modern day slavery and trafficking was new to me.
Q. What is your favourite thing about working at SJOG so far?
My favourite thing at SJOG is getting to learn about all the different cultures that we have within the service.
Q. What advice would you give to someone starting their career in your industry/field?
As long as you have initiative, everything will be fine!
Q: What three words would you use to describe yourself?
I would describe myself as curious, funny and diligent.
Q: What's your biggest achievement to date? (Personal and/or professional)
My biggest achievement is being accepted for a master's degree in clinical psychology! I am also getting married in 2 weeks and I am very excited!
Q: What's your favourite thing to do outside of work?
My favourite thing to do outside work is to spend time with my family and friends.
Q: Tell us one thing not many people know about you
Unfortunately, I do not have any hidden talents, but I can peel an orange in one piece, does that count?
Q: Tea or coffee?
Coffee!!!
Q: Favourite food and food you hate?
I looove French fries and I haaate smoothies!!
Q: Do you have any pets?
I have an amazing kitten called Zuzu! He is the most affectionate cat I have ever met!
---