Meet the Team!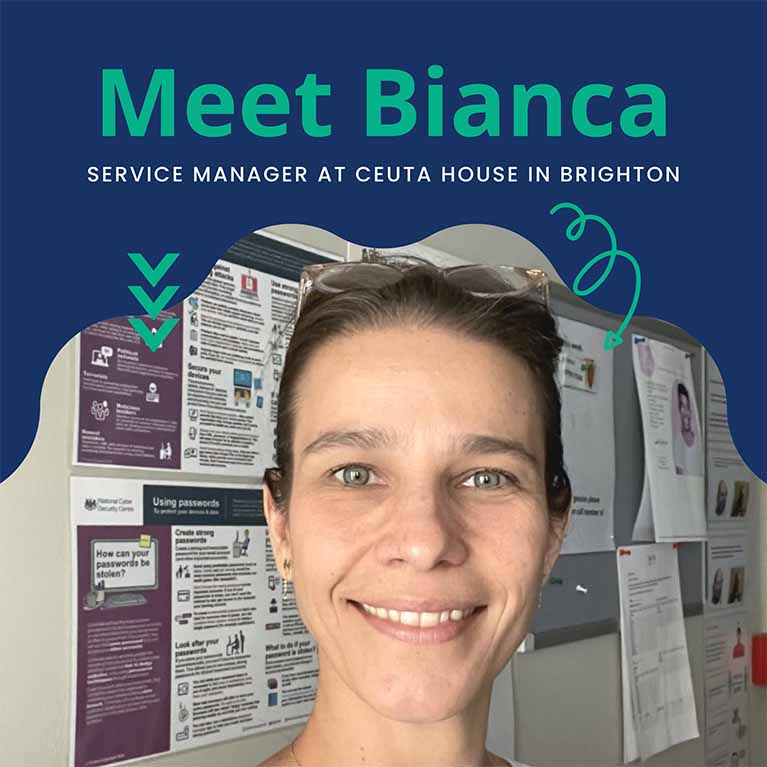 Q: Could you tell us a little bit about your role and what you do on a typical day?
Hi, I'm Bianca, service manager at Ceuta Houses in Brighton. I oversee the operation of 5 safe houses and 4 staff members giving support to victims of modern-day slavery and trafficking. We support safe accommodation and care to all, indistinct to culture, backgrounds or experiences, and we are happy to do that in such a vibrant city as Brighton.
Q: What part of the world do you live in?
I'm originally from Brazil, with Italian background, and currently living in England.
Q: What did you do before joining SJOG?
I've always worked in the hospitality industry. Before SJOG, I was on sabbatical period to plan a change of career; I wanted to work with something more meaningful to community.
Q: What three words would you use to describe yourself?
Courage; resilience; happy
Q: What's your biggest achievement to date? (Personal and/or professional)
I was able to plan and achieve my change of career and life style. But could not forget my daughter, my biggest achievement in life up to now.
Q: What's your favourite thing to do outside of work?
I like hiking and eating out, good reading and lots of laughs with friends.
Q: Tell us one thing not many people know about you.
I'm very good at arts and crafts...and cook like a pro... when I want and not under pressure!
Q: Tea or coffee?
Tea. Or should I say infusions.
Q: Favourite food and food you hate?
Pizza. Dislike spicy food.
Q: Do you have any pets?
I had wonderful dogs before, but not now. But for future plans, for sure.
---