About us
Digswell Community and Gardening Project is a unique and vibrant community project which shares opportunity and hospitality from a beautiful outdoor setting.
We have worked alongside people from the local community since 1995. As part of SJOG Hospitaller Services, it has spent more than 20 years creatively providing help, support and opportunity to meet people's needs, wishes and aspirations. There are many parts to the project which all together create a thriving and busy community environment.
---
Supporting people
On site at the project we offer a therapeutic work-based opportunity for vulnerable people to learn about horticulture and grow and cultivate the plants that are sold in the garden nursery. There are also various other opportunities for people to get involved, including customer service, working in the coffee shop, planning and delivering events, project planning and development, vegetable growing, painting, woodwork and garden maintenance.
Community Sessions
Community Sessions are held weekly offering opportunities for people to get involved with a wide range of different activities. These include art and craft, music, cooking, bowling and swimming. These sessions are either based at Digswell Community and Gardening Project or out and about in the local community.
Volunteering at Digswell
We currently have in excess of 25 regular volunteers who support the work of the project. They are all of varied talents and skills – from gardeners, to art and craft experts, to builders, and admin whizzies! Each person helps in the running and development of the project. Our volunteers regularly give their time each week in variety of ways and also help to get involved with the planning and delivery of our community events.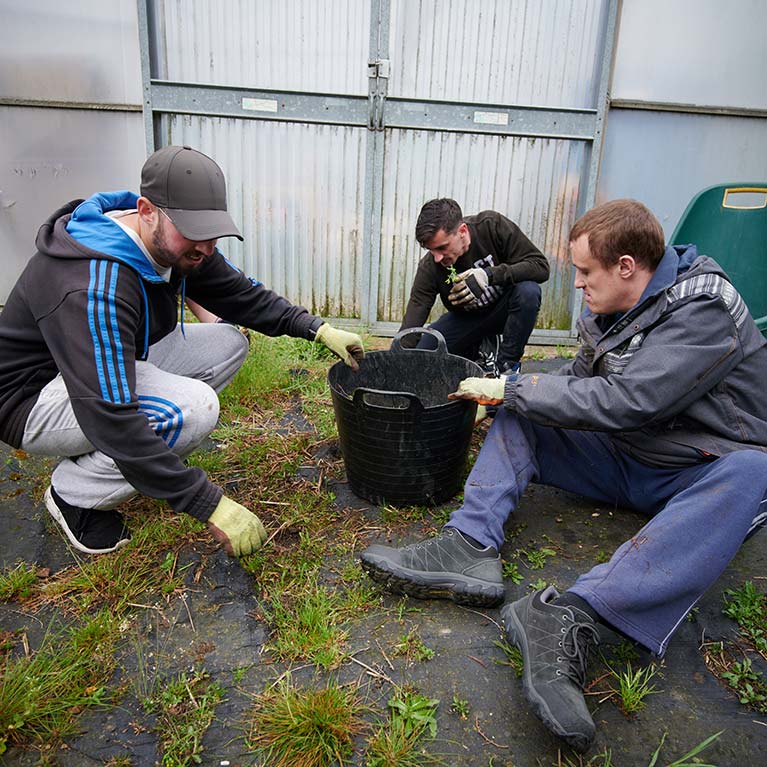 Need more information?
If you would like further information about this service, you can get it in several ways:
By post:
Project Manager
Digswell Community and Gardening Project
B197 Old Great North Road
Welwyn Garden City, Herts, AL8 7SR